2018, Adobe Illustrator. The well-received logo for the 2019 MTAC theme is finally here! Rather than pull total inspiration from Sailor Moon, NASA, or any one thing, this year's theme was influenced by art deco, something that was also big 100 years ago — in 1919!
I was inspired by many different shapes in art deco and also experimented with different moon shapes. The moon is always a fun design subject!
This logo was produced fairly quickly, so there aren't a lot of development sketches for it. I am very pleased with how it came out!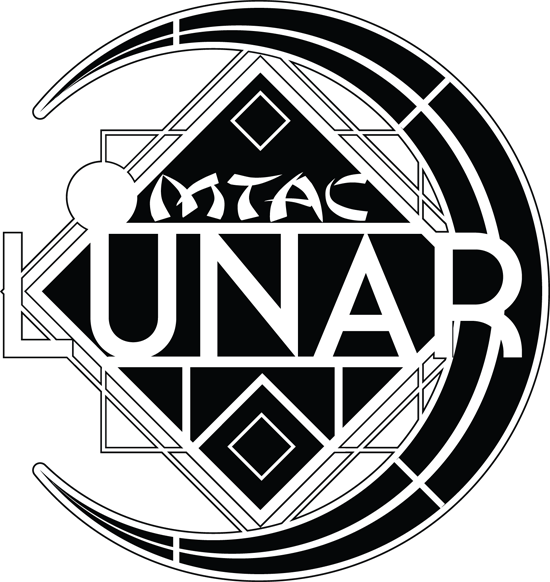 Here's the theme reveal video, created by MTAC volunteers. Watch for the match cut!